iWavit Premium turns the iPhone and iPad into the Ultimate Remote Control. Made for iPod touch (1st, 2nd and 4th generation), iPhone4S, iPhone 4, iPhone 3GS, iPhone 3, iPhone, iPad (1st, 2nd and 3rd generation). "Made for iPod", "Made for iPhone", and "Made for iPad", means that an electronic accessory has been designed to connect specifically to iPod, iPhone, or iPad, respectively, and had been certified by the developer to meet Apple performance standards. Apple is not responsible for the operation of this device or its compliance with safety and regulatory standards. Please note that the use of this accessory with the iPod, iPhone, or iPad may affect wireless performance. iPhone and iPod touch are trademarks of Apple Inc. registered in the US and other countries. iPad is a trademark of Apple Inc. App Store is a service mark of Apple Inc. ThinkOptics US Patents 7796116, 7852317, 7864159 and patents pending.
Want to try something really cool with your iPhone, iPad, or iPod touch?


Turn them into the
ULTIMATE REMOTE CONTROL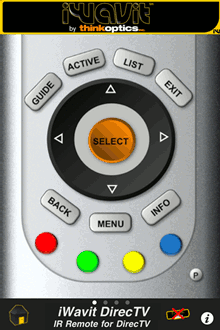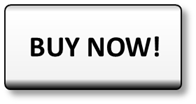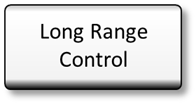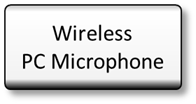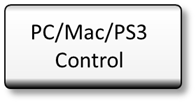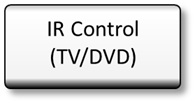 UNIVERSAL IR LEARNING REMOTE
Powerful
:
Turn your iPhone into a Universal IR Learning Remote
Familiar
: Use instant-setup VIRTUAL REMOTE apps
Creative
: Build own Remotes and share them with friends
Extensive
: Control almost any TV, DVD, A/V device.
Pervasive
: Wireless IR extender with 300ft. range

COMPUTER CONTROL
Intuitive
: Patented Direct-Pointing 3D mouse
Easy
:
Plug & Play USB dongle. No PC software! No WIFI.
Adaptable
:
USB Keyboard and multi-touch trackpad
Friendly
: Wireless Microphone for voice control